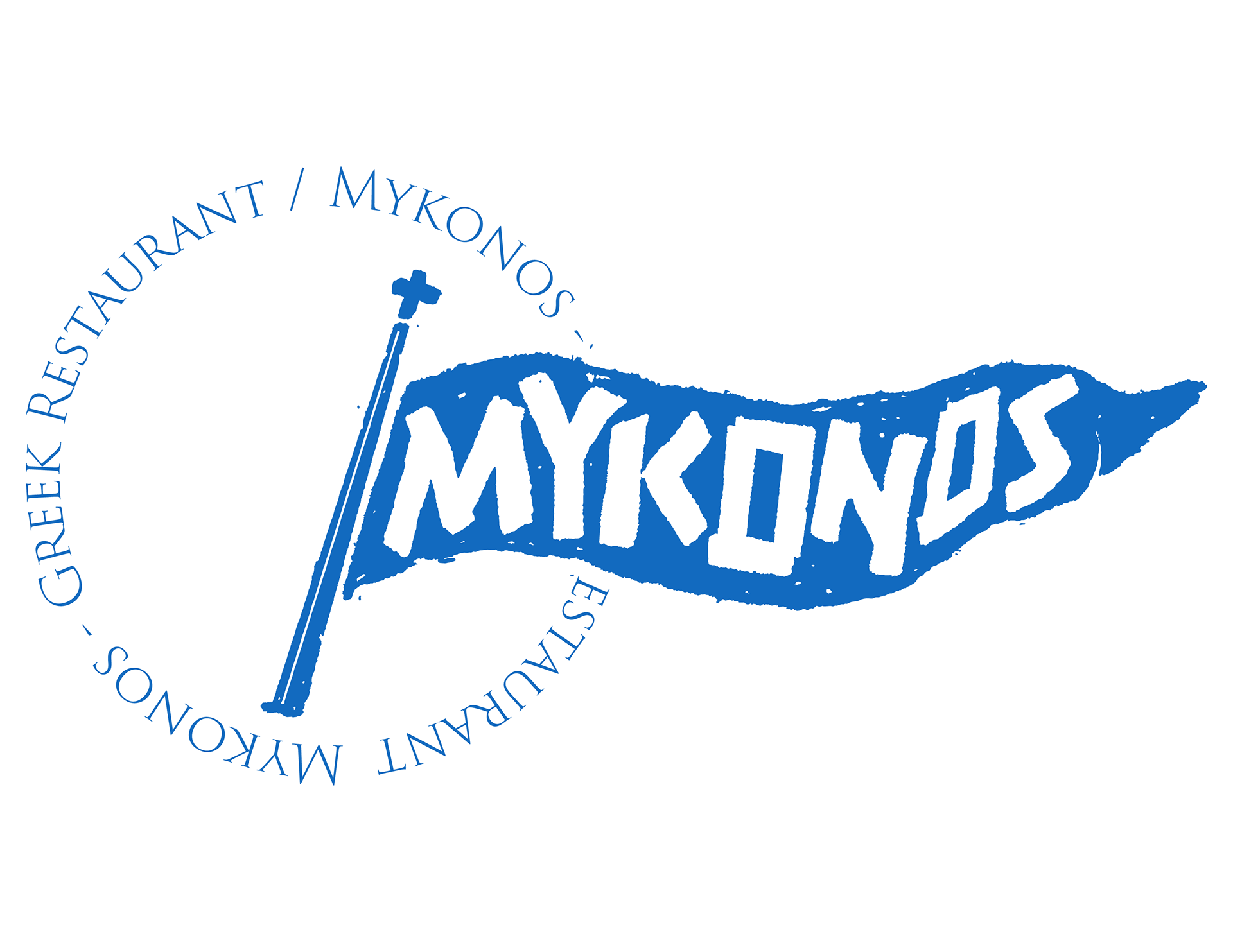 As a teenager living in a post-war Greece of 1957, Vasili (Bill) Vamvalis
was desperate to escape the disparity caused by famines that ravaged the
country. So, with the support of his family, he travelled alone to Canada on a 14 day voyage across the Atlantic Ocean, carrying with him only the clothes on his back, the well wishes of loved ones and a command enough of the English language to say "I like a job, any job please!".
Never did he dream that by taking such a life defining risk to leave home, he would work 18 hour days, feeding his hunger for knowledge and new opportunities. From the fruits of his labour in his new country he would come to launch a restaurant in London.
Almost 31 years later, following in her father's footsteps, Vasilii provides friends, family and distant travellers alike the experience of high quality greek cuisine that Mykonos name has come to represent.
The project is inspired by the textures and visual elements present in the Mykonos island in Greece. The rough texture of the logo is based on the walls of the houses made out of natural materials like stones and theran earth. The logo represents a pennant flag which is usually used by the botes of the island. With the combination of these elements, the new Mykonos logo wants to keep it simple to be easy to remember.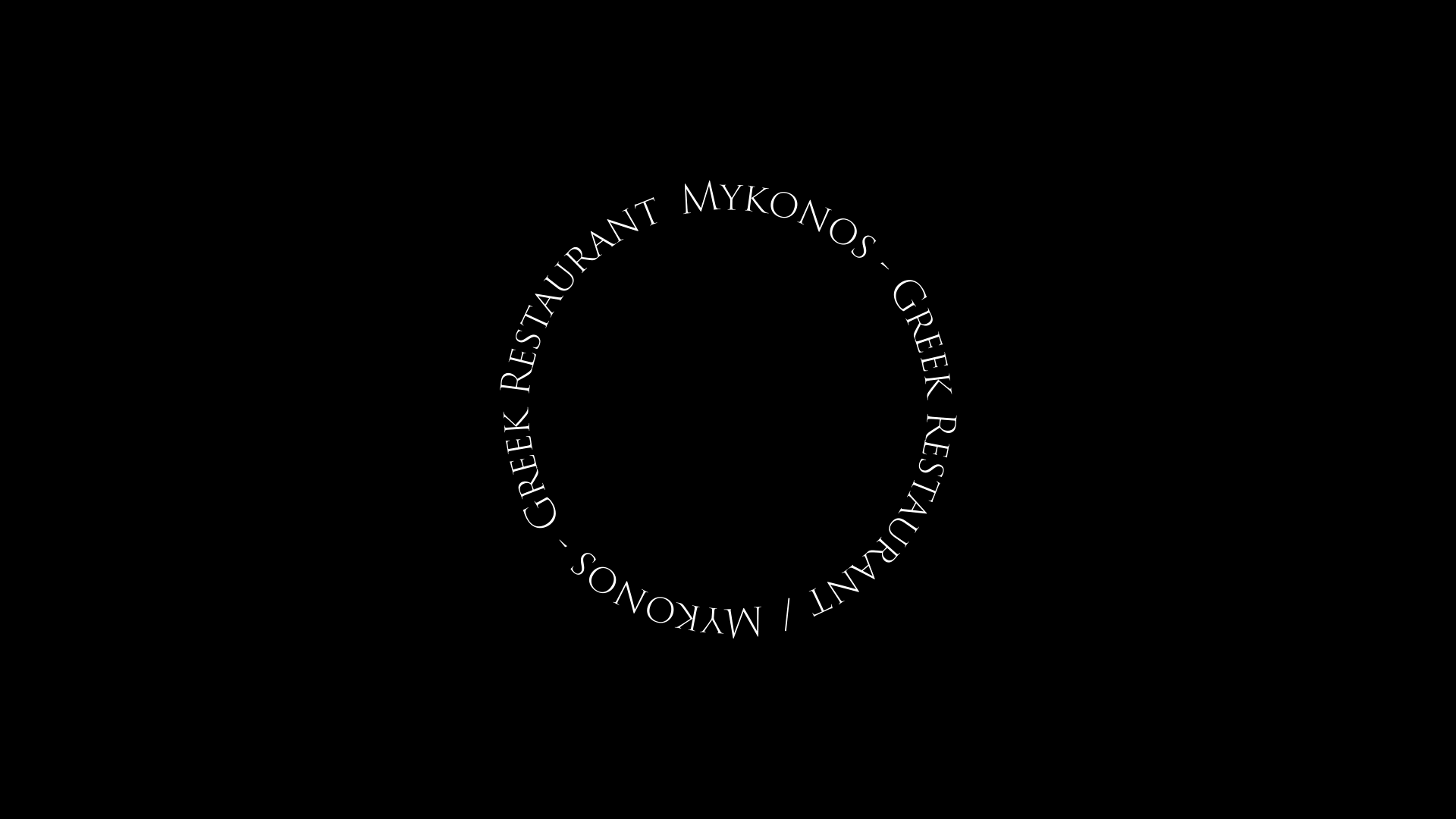 Mykonos Brand, and its supporting elements
The new branding of Mykonos has been designed to be flexible, timeless, and resourceful. For that reason, a brand system was created, which when combined alongside the logo mark, alter depending on the application.
There are two supporting elements. An emblem and an alternate wordmark.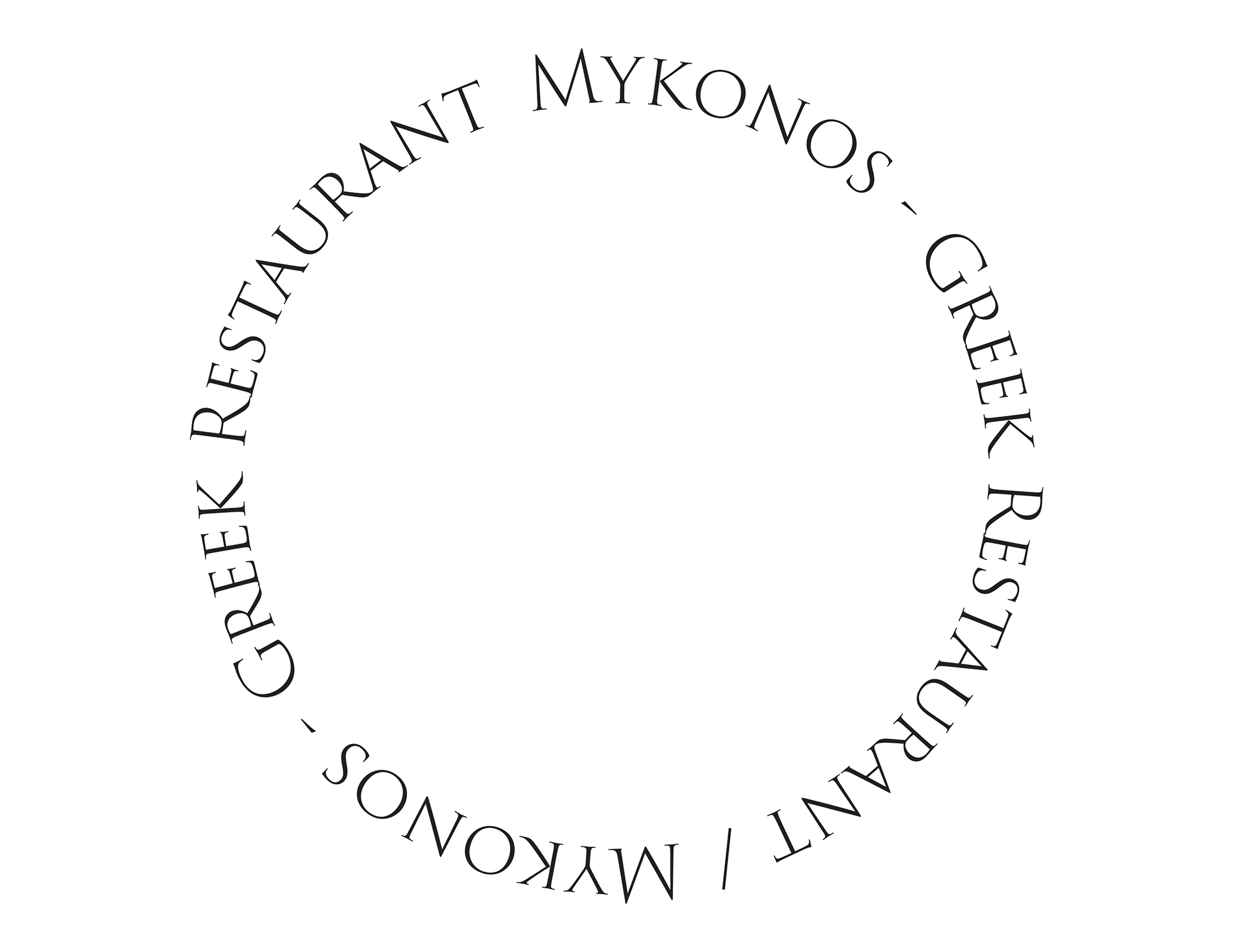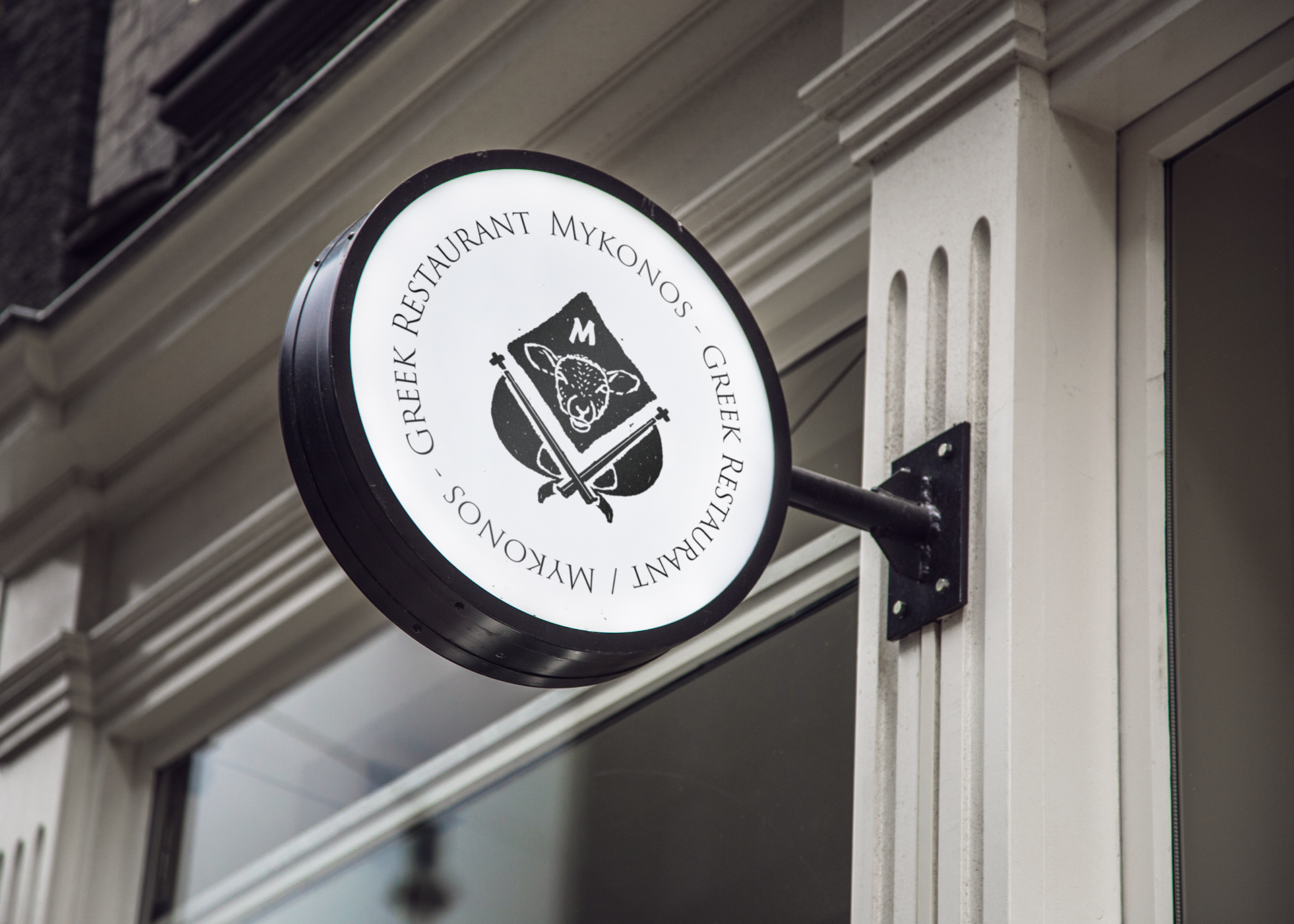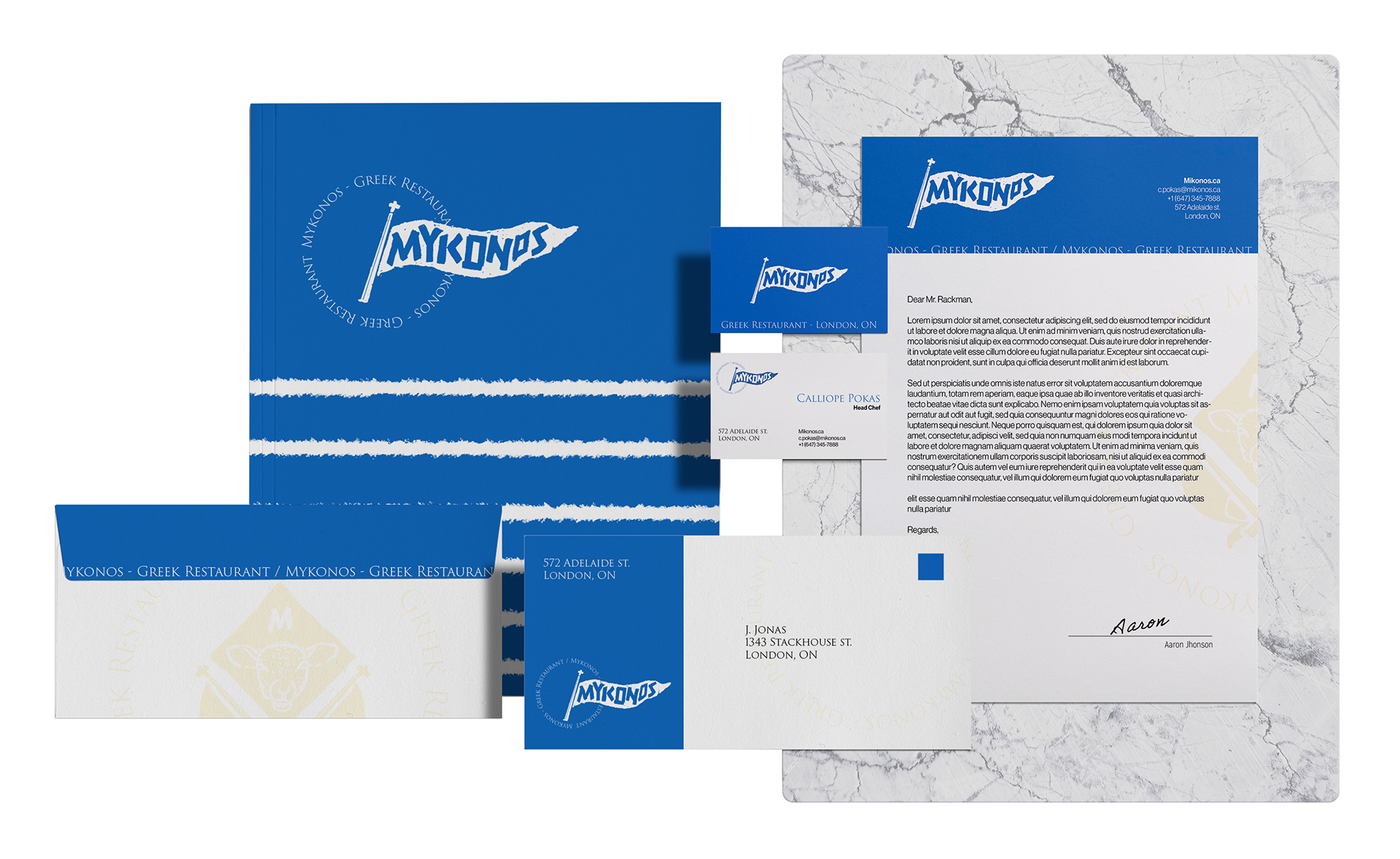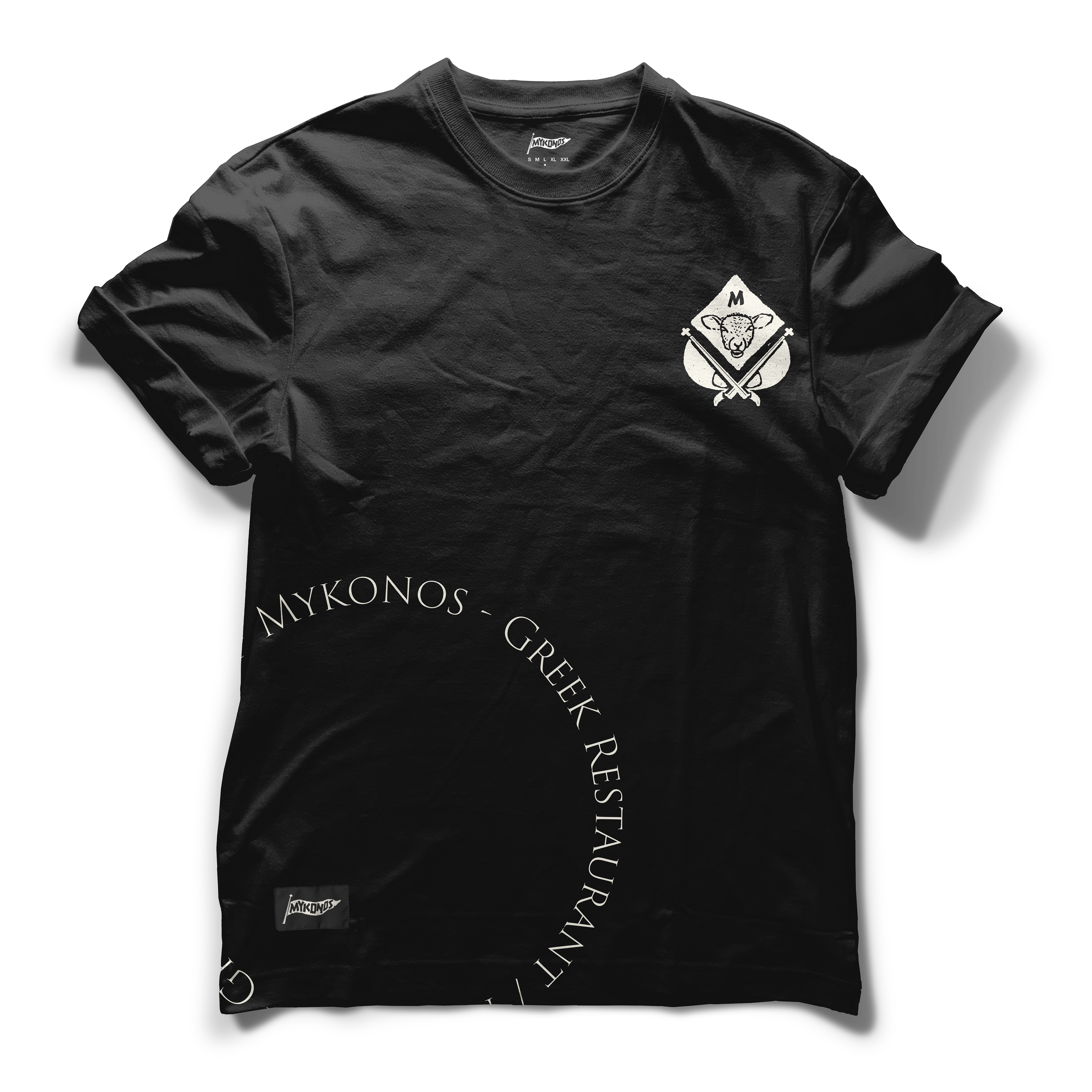 Ready to start a project?